Buhrs BB3000 Polywrapper Technical Specification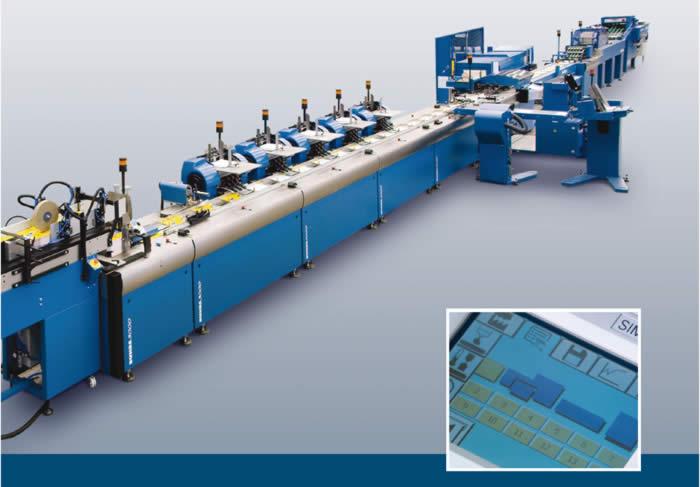 Technical Specification
Mechanical performance - max 13,000 envelopes per hour

Number of inserts - up to 13

Poly thickness - poly 15 - 80 micron

Product dimensions: - min. single sheet (60-80 grams/m2)- max. 35 mm
About Buhrs
Buhrs is a leading worldwide provider of mailing and fulfilment solutions. The company develops, manufactures, sells and services systems for poly and paper wrapping, envelope inserting and fulfilment.
Buhrs systems prepare media products, such as magazines, newspapers, documents, direct mail products, books, videos, compact discs and cards, for distribution. Buhrs systems perform the following functions: collating of products (in- and onserting), addressing (inkjet or label), wrapping of products (in poly, paper, envelopes or boxes), back-end sorting and stacking of products.
Buhrs provides software solutions for database connections, read and print, closed loop, integrated systems control, production management and mailroom management. Buhrs systems can be equipped with reading and verification devices, such as bar code scanners, OMR readers and cameras.
Buhrs is partner to postal organisations, publishers, printers, binders, mailing houses, letter shops, banks, service bureaus, insurance companies, fulfilment companies and many other companies ranging from medium-sized to leading businesses.
With over 4,500 systems installed worldwide and four new installations per week, Buhrs is well-established and proud of its reputation for quality and reliability.
Headquartered in Zaandam, Buhrs has a network of subsidiaries in the Netherlands, Germany, France, the United States of America, Japan and China as well as industry-qualified distributors to provide global coverage.
Copyright Buhrs, for more details on the BB3000 visit http://www.buhrs.com