Polywrapping/Polybagging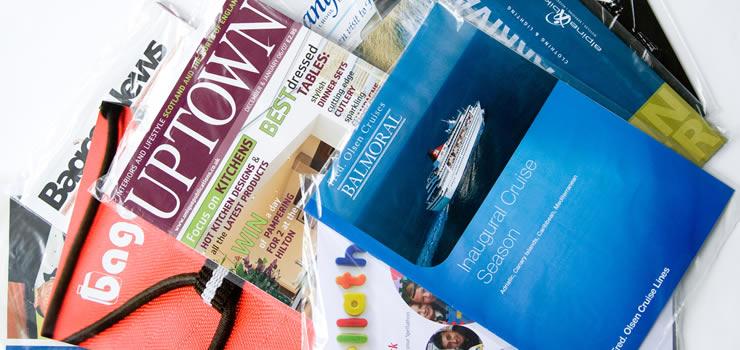 For many mailing campaigns, polywrapping your mail piece may be the most effective delivery option.  
Typical polywrapping projects involve enclosing your mail piece within clear polythene and accompany this with a personalised carrier sheet which includes the name and address details, along with any other relevant logos and artwork.
However for larger runs, it may be more desirable to use pre-printed polythene to provide even greater impact on delivery.
Benefits of Polywrapping over Envelope Enclosing
Some of the benefits of polywrapping your mail piece includes:
Create high impact on delivery;
Use mailpiece as advertising medium;
Lighter in weight than envelopes which can sometimes translate into lower postage prices;
More cost effective than envelopes.
Technical Specification
Mechanical performance - max. 13,000 products/hour
Number of inserts - up to 13 inserts
Poly thickness - poly 15 - 80 micron (typically we use 30micron Biodegradeable)
Product dimensions - min. 160 mm x 100 mm / 6.3"x 4" - max. 420 mm x 300 mm / 16.5"x 12"
Product thickness - max. 25 mm / 1.0"
Related Information
Why not contact us to find out just how affordable polywrapping can be
Want to know more about the technical capability of our polywrapping lines
We will be happy to provide a free wrapped sample of your mail piece
Looking for more information on why AMS can be your perfect partner
Why not read our blog which compares envelope enclosing and polywrapping