Envelope Enclosing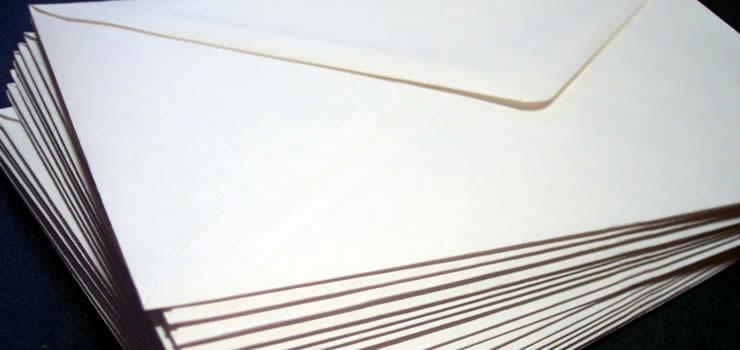 We can cater for all shapes, sizes and quantity of inserts and our envelope enclosing lines can accurately enclose these into envelopes up to C4 in size.  
And with combined completed operating speeds of up to 17,000 completed packs per hour, we have the capacity to deliver even the most challenging of projects.
And for more intricate mailings our highly trained staff have years of enclosing experience to ensure your mailers are produced to the very highest of standards.
Machine Enclosing
Our enclosing machines are fitted with the the latest in mail processing technology that increases our service offering as well as ensures the quality and integrity of each completed mail piece.
Buhrs BB300 – Technical Specifications
Mechanical performance - 10,000 envelopes per hour
Number of inserts - up to 6
Envelope formats - min. 114 x 162 mm - max. 250 x 353 mm
Product formats - min 105 x 148 mm - max. 229 x 324 mm
Product thickness - 3 mm for rotary feeder - 10 mm for shuttle feeder - 13 mm for vacuum/friction feeder
Hand Enclosing
If your mailing is more detailed and intricate in nature then our experienced hand-enclosing staff are able to fulfil your campaign to your exact specification.
Projects where hand enclosing is a more suitable method of fulfilment include:
Multiple cross-matching.
Item insertion into specified pages.
Glue-dotting.
We can also put together your detailed marketing packs and provide you with all the necessary packaging materials required to produce the job.
Envelope Supplies
Working directly with the manufacturers enables us to supply a full range of plain or overprinted envelopes in all shapes, colours and sizes.  
And because we buy in bulk, we can ensure that our prices remain amongst the lowest prices available.
Related Information
Get in touch so we can demonstrate our expertise
See more on why AMS can be your perfect partner
Why not check out our excellent level of customer feedback.