Data Supply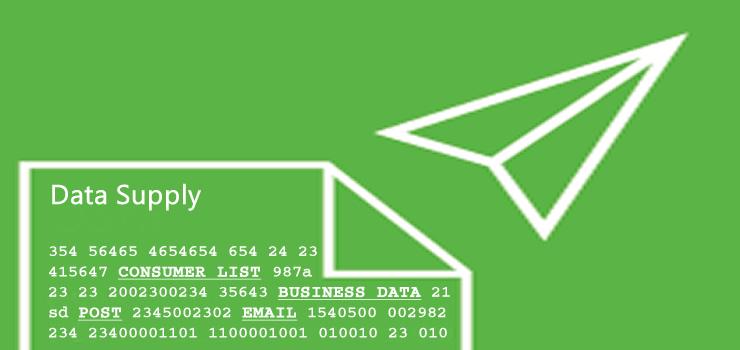 Correctly targeting your market is possibly the single most important factor in the success of a marketing campaign. So if you are looking at buying a mailing list it is vital that you get this right.
With so many data owners offering data from a variety of sources it is important to know you are buying the data that is best for your campaign as opposed to settling for the data that the list owner has available.
We have been buying data for the last 12 years, you can be confident in our ability to get things right.
What's more, as a List Broker we receive a broker discount on all the data we buy, meaning that you should pay no more using ourselves, and indeed we can often better the price available direct from the List Owner.
So why should you buy your data through us?
We check that the list owners get it right, unfortunately, our experience has shown that even the big list owners make getting it wrong look very easy;
Typically the cost of going through us does not incur additional costs as we receive a commission directly from the list owners; Based on this we can often sell data at a lower cost than if buying from the List Owner direct;
As a List Broker, we can access the data held by numerous data owners, this saves you the time and effort going to multiple direct;
We can advise on ways to enhance the value of the data you receive for no additional cost;
Should you intend to use the data for a mail campaign than we can provide a single point of contact to undertake both aspects;
We only work with DMA accredited List Owners to ensure you only receive quality, legally sourced data.
New to buying data?
If you are new to buying data you may be very surprised at the level of targeting available. Whilst every list offers different criteria of filtering, the most typical set of filters that can be applied includes
Business Lists
Distance from a specified location
Business Classification/SIC Code
Legal Entity Types
Business Size
Job Roles
Number of Cars
Number of PCs/Laptops
Mobile Phones
Consumer Lists
Household details e.g. number of bedrooms, council tax band
Homeownership details
The number and the average age of children in the house
Individual and household finances
Interests
Individual's details e.g. age, gender
Charities supported
Related Information
Let us profile your existing contacts free of charge
If you want more info on buying data, just complete this form