Car Industry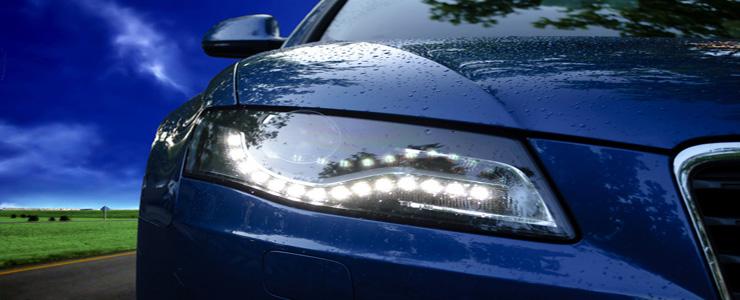 When do you need the services of a professional mailing management company? Throughout the lifecycle of a car.
Typical Solutions
Car Launch
The launch of a new model is of course a critical time, and you need to make the biggest possible impact.
With TV viewing becoming ever more fragmented, press being notoriously scattergun in its approach, and online not really delivering buyers to showrooms, the best route to adopt is high-quality direct mail. It's not called 'direct' for nothing.
Working either with car manufacturers, main dealers, or advertising agencies, AMS can maximise the impact and optimise the delivery of your communication.
This is the time when a sleek, high-quality mailer or brochure package is really required. These can either be fulfilled via our envelope enclosing or polywrapping services.   Either way AMS will ensure that your creative ideas are translated into high-quality execution.   
Segmented mailings can be carried out so that you can compare the effectiveness of mailing different target groups, for example:
New prospects (generated from socio-economic data or bought-in lists)
Previous unconverted prospects
Existing model owners
Lapsed owners
Service Notifications
Car owners are often forgetful and miss service intervals or MOT dates – this is bad practice, and means lost revenue for the garage. AMS can help you schedule your communication with postcards or letters to owners to ensure that they come back to you again and again: and you can use the opportunity to market accessories, or the chance to part-exchange the car…
Product Recalls
Safety recalls are an inevitable fact of vehicle manufacture from time to time – when they happen, it is vital to reach all the buyers quickly and efficiently. Direct mail is the best route: even if you have an email address, there is no guarantee it will not end up in a junk folder or be accidentally deleted. With a mailing, you can communicate effectively and explain what action needs to be taken.
Over time, address lists get outdated, but AMS has the systems to identify issues, to correct postcodes and log changes of address.
Dealer Support and Special Events
Manufacturers can support their dealer network with nationwide promotions, communicated directly to homes.  
Dealers themselves will wish to mount marketing initiatives such as –
test drive days
competitions
family days special offers – 'VAT free' etc.
track days
new dealer openings
These are all best communicated, attractively and colourfully, straight to the end user by mail.   
AMS can help deliver these incentives using either addressed mail, or coordinate the delivery using non-personalised door drop marketing.
Related Information
Get in touch so we can demonstrate our expertise
See more on why AMS can be your perfect partner
Why not check out our excellent level of customer feedback.
Being so confident that our prices are the best, see more details about our price promise
View our ISO 9001 certificate detailing the scope of our Quality Management System