Postage Consultancy
Details

Last Updated: 26 February 2014

Hits: 6612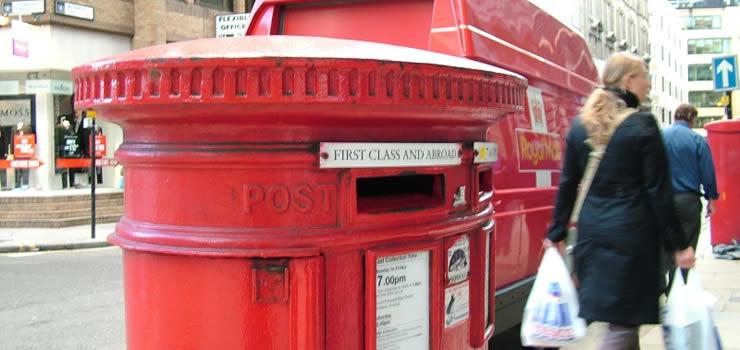 Postal services have diversified quite significantly over the last few years.  
There are now a range of services and suppliers all offering different delivery speeds and more importantly different prices. In some cases this can provide savings of up to 34% against Royal Mail's standard tariffs. 
We recommend contacting us before your next mailing campaign to see just how much our expert postal consultants could save you. 
Even if you decide not to use our mailing services, we will be more than happy to assist you on getting the best price and service for your campaign.
Typically there are 2 categories of products on offer, sorted and unsorted mail.   The actual products available are outlined below.
Unsorted
Unsorted products are typically used when either you are unable to provide the actual mailing data e.g. letters have already been printed, or if the mailing quantity is less than the minimum volumes required for one of the sorted services.  The options are:
Standard Tariff 1st and 2nd class

Automated Standard Tariff Large Letters

Cleanmail Advance
Sorted
Sorted products offer a range of discounts depending on the quantity, quality and local penetration of the mailing data.   The most commonly used services we can offer are:
Mailsort 70

Mailsort 120 OCR/CBC

Mailsort 700

Mailsort 1400

Presstream

Mailsort Light
Other Mailing Options
More recently two new initiatives have been introduce by Royal Mail and Downstream Access Providers providing for even greater levels of discounts, these include:
Advertising Mail – designed solely for mailings that are of an advertising nature.

Sustainable Mail – applicable if mailing products and the data are produced and processed in an environmentally friendly manner.
Royal Mail v Downstream Access Providers
There are a few factors to consider when deciding between RM and DSA providers, but on the whole we find that most of our clients can achieve quite significant cost savings by using a DSA Provider.  
Related Information
Get in touch so we can demonstrate our expertise
See more on why AMS can be your perfect partner
Why not check out our excellent level of customer feedback.