Environmental Management
Details

Last Updated: 05 August 2013

Hits: 6343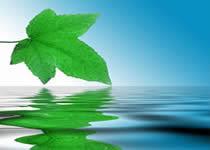 We recognise the importance placed on our Company to reduce the impact our business has on the environment.  
That is why in 2011 we implemented an environmental management system which formed the basis of our successful ISO 14001 accreditation.
Some of the ways we reduce our environmental impact includes:
Offer an 'Environmentally-Friendly' Mailing Option
We have introduced an alternative service using environmentally friendly products. This includes:
use of recycled laser paper;
use of recycled envelopes;
use of recycled printing paper;
using biodegradable polythene for polywrapped mail items, this is now used as standard;
Implemented reduced costs to capture 'undeliverables', resulting in reduced waste for future campaigns;
providing proactive advice to our customers about alternative ways to produce their mail pieces, that reduces overall paper content.
Recycled content usually varies between 50% to 100% depending on preference and quality requirements. With the costs of recycled products coming down, the increase in costs for the environmentally-friendly option can be minimal. Sample products and comparative quotes are available on request.
Data Cleansing
We proactively promote the benefits of data cleansing to our customers with a view to minimising undeliverables. This is further promoted as we now offer free no-obligation data audits.
Our Recycling Policy
As a company has agreements in place to recycle all waste paper, cardboard, polythene, toner/ink cartridges, metallic tins and glass.
Use of Products from Sustainable Resources
However whilst we appreciate everyone's needs are different and as such the environmentally-friendly option may not be suited to all mailing campaigns. It's for this reason we provide you with both options giving you the choice as to whether you want to go for our green mailing option or our standard offering. Where the standard option is required, we will continue to work with our suppliers to ensure the all paper stock comes from forests that are sustainably managed.
Related Information
Take at look at our environmental policy in full
View our certificate detailing the scope of our certification
Contact us for sample products and comparative quotes