Details

Last Updated: 20 August 2013

Hits: 1440
Welcome to Advanced Mailing Solutions.
Since 2002 our priority has been to provide excellent customer service complimented by a complete range of direct mail, transactional mail and fulfilment solutions.  All of which is carried out in-house and provided at an affordable price.
We are experts in all things mail and fulfilment and will be happy to share this with you on your next project.  So if you are new to outsourcing or are just looking for an alternative supplier then you have come to the right place.
Details

Last Updated: 03 September 2013

Hits: 9243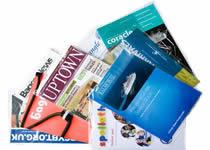 Well our service has just got better as we recently installed one of the largest, fastest and most flexible polywrapping lines available.
With 13 stations capable of inserting products of all sizes, the Buhrs BB3000 is certainly capable of fulfilling even the most complex polywrapping requirements.
And with impressive operating speed of up to 13,000 wraps per hour, any project size can be fulfilled within the tightest of timescales and budgets.
Find out why our polywrapping is better
Details

Last Updated: 05 August 2013

Hits: 2764

As part of our ISO9001 accreditation, we regularly undertake a satisfaction survey of all customers based on projects that have recently been completed.  
The results provide an excellent insight into why our customers chose Advanced Mailing Solutions and what their views were at the end of the project.
Read more...
Details

Last Updated: 15 October 2013

Hits: 7915

A recent study has revealed that consumer data decays at a rate meaning that up to 22% of mailing data can become out of date on an annual basis.  
We can provide you a free data audit that details just how accurate your data is as well as provides a profile of the contacts within your list.
Learn more about benefits
Details

Last Updated: 05 August 2013

Hits: 12646

We regularly check the prices of our competitors so we know that our prices are amongst the very best available. 
As a result we guarantee to beat any existing mailing quote you may have or we'll give you £50 voucher to treat yourself.
View more details
Details

Last Updated: 05 August 2013

Hits: 6341

We recognise the importance placed on our Company to reduce the impact our business has on the environment.  
That is why in 2011 we implemented an environmental management system which formed the basis of our successful ISO 14001 accreditation.
Learn more